Conference Speaker: James R. Bitter, PhD

James Robert Bitter, Ed.D., is Professor of Counseling and Human Services at East Tennessee State University in Johnson City, TN. He is a Diplomate in
Adlerian Psychology (NASAP, 2002), and the former Editor of the Journal of Individual Psychology. He is the current President of the North American Society
of Adlerian Psychology (NASAP), a position he will hold through 2018. Jim is the author or co-author of 4 books, including Adlerian Group Counseling and
Therapy: Step-by-Step (2004); Contributions to Adlerian Psychology (2011); and The Theory and Practice of Family Therapy and Counseling
(2nd ed., 2014) – as well as more than 60 journal articles, chapters, and videos.
He is the featured master therapist on the video for Adlerian family therapy on the Psychotherapy.net series Family Therapy with the Experts. Jim was
privileged to study, write, and work with Virginia Satir for more than ten years, and he has also studied with the master Gestalt therapists, Erv and Miriam
Polster, and the founder of Narrative Therapy, Michael White. Starting with his early work at Idaho State University with Dr. Tom Edgar and later with his
mentor, Dr. Manford Sontegard, Jim has participated in establishing and supporting five family education centers in the United States, and contributing to
the development of another five throughout the world.
Opportunity for 14 Hours of CE, including 3 hours of Ethics (See Brochure for more information)
Graduate CE credit from Northwest Nazarene University (See Brochure for more information)
Location
The Riverside Hotel
2900 Chinden Blvd.
Garden City, Idaho 83714
Registration can be done:
Online
Print and Mail Registration Form
Print and Mail Student Verification form
Student registrations require a submission of
the Print and Mail Student Verification form.
All students signed up must supply this form
either before the conference or at the door.
Please Read the 2018 Conference Program
* The Idaho Society of Individual Psychology is an NBCC-Approved Continuing Education Provider (ACEP) and may offer NBCC-approved clock hours for events that meet NBCC requirements. The ACEP solely is responsible for all aspects of the program.
Thank you to our Conference Sponsors!

---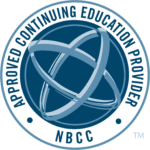 Idaho Society of Individual Psychology is an NBCC-Approved Continuing Education Provider (ACEP) and may offer NBCC-approved clock hours for the events that meet NBCC requirements.  ACEP solely is responsible for all aspects of the program.  NBCC Provider #: 6525